Homeowners know they can depend on us. We deliver the highest quality residential garage door repair and installation services. You use your garage door more often to enter and exit your home. Front doors are usually reserved for guests. A damaged door can be a real inconvenience. We specialize in all types of repairs. These include residential garage door openers. We also offer you help with repairing springs and cables. In addition, we arrive fast when you call us. We are a local company. We take care of our customers. We demonstrate this commitment through fast arrival. We provide high quality services and products at well.
Insulated Doors Installed
We offer our customers a wide range of options. They use our guidance to select a new door for their home. You can choose from many materials.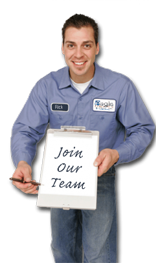 These include wood, composite woods, metal or fiberglass. Are you are looking for something a little stylish? We can install beautiful carriage and cedar doors. Are you trying to save money on your home's energy bills? We can install insulated garage doors for you. If you are undecided, we can help you select which door best meets your needs and budget. Do you need help in the evenings? If you do, you will be glad to know we are open 24 hours a day. Removing an old door can be a difficult task. Installing a new one is even harder. The installation procedure involves electrical work. It also need heavy lifting and other skills. That is why installing a new door is a job best left to professional technicians. This is what our technical people do on a daily basis and are skilled at it. One thing that you will find is that our workers are knowledgeable and highly experienced.
Repair Services Available
We can help you if your garage door is not operating like it should. We offer total garage door repair services to our customers. Residential garage doors are our specialty. We have the equipment and know how to fix any problem you may be experiencing. Preventative maintenance can go a long way in reducing repair costs. If it has been a while since you had your doors inspected, give us a call. Our technicians have the experience to detect any potential problems. They will perform the required preventative maintenance. Something as simple as tightening a bolt or applying some lubrication can extend the operating life of your doors. It can also save you costly repairs.

We have built a loyal customer following through outstanding work. We also appeal to many clients because of our excellent customer service. Do you need a new door or to fix the one you already have? If you do, give us a call. We repair and replace residential garage doors. Our customer satisfaction is the highest in town. This is evident from the many repeat clients we get on a regular basis. If you need assistance, we are only a phone call and a short drive away.